Hi everybody!!
Last night I went to go see the Queen of the Internet, and maybe even the world, Miranda Sings! If you don't know who that is, I think you could really do with knowing her. She is amazing. Just so you are aware, she IS a character portrayed by Colleen Ballinger! Here are a few of my favourite videos featuring her:
Wow that looks like a lot of videos, but you won't regret watching them all! Videos don't get over 7 million hits by not being amazing.
She is currently on her UK tour, and last night's stop was Liverpool! And she was incredible. Colleen came out and sang, as herself, first of all, and you know when you can only truly realise how incredible someone is at singing when they're 15ft in front of you? It was one of those moments when I realised she can truly sing. Not that I didn't think she could sing, I've always thought she was incredible, but hearing it in real life is a different thing.
Colleen then, whilst performing, transformed into Miranda. That was so cool. L
 super cool.
During this, Miranda was doing a bit of her birth, in which she starred as herself. As you can see, this was iconic.
The whole show was hilarious, the bits I loved the most were the improvised quips she came out with at the time, and I adored all of her humour. I know Miranda isn't everyone's cup of tea, but she is 100% mine. Even though I don't like tea. She's my cup of chocolate milk.
Miranda went British for this tour. I wish I had gotten a better picture of her plastered over all 5 of the Spice Girls!
And at the end, as I was a VIP ticket holder, I got to meet the star of the show herself! And inform her that her mum had just followed me on Twitter. It was a fun moment.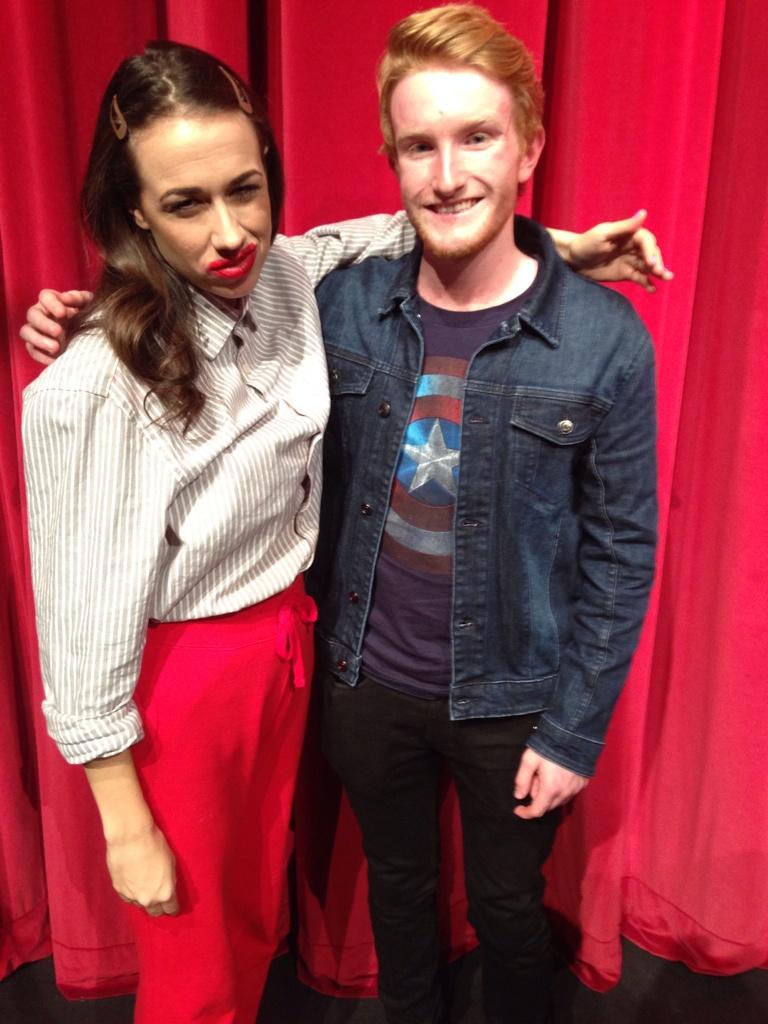 If you ever get the chance to see Miranda Sings live, definitely take it, you will NOT regret it!